Lenten Silence
Jesus asks that we not advertise all we do at this time of the year.  We can give to the poor, we can pray, and we can fast all without drawing attention to ourselves.  But what about Christian witness?  Jesus urges us to not be like the Pharisees; to not appear to be self-righteous by drawing attention to our actions. 
There's nothing wrong with living our faith openly. 

There's nothing wrong with walking around all day long with a smudged ash cross on our foreheads (or our clothes). 

Just don't go around pointing at it telling people that we are better than they are since we went to Mass and they didn't.

We don't need complain about being hungry or how we can't have fajitas because it's Friday. 

If someone sees you making a donation to help the poor, great!  Brag not, however.  
Christian witness or the pride of the Pharisees?
Lenten Retreat
Lenten Enrichment
2023 Archbishop's Appeal for Ministries
To pledge or make a donation to the Archbishop's appeal, please scan the QR code below:
When making your pledge, please don't forget to scroll down in the Parish drop-down to select Resurrection of the Lord Church-San Antonio (3661).
If you have any questions on making your appeal, please contact Donor Services at (210) 734-1910 or [email protected].
To hear more about the Archbishop's Appeal click below:
English:
Spanish:
Blanket Drive
The St. Vincent de Paul Society, in collaboration with Knights of Columbus Council 8158, have begun the 2023 Blanket Drive. Our community is in need of new, unwrapped blankets for the winter months. If you have the means and opportunity, please help to keep families warm over the coming weeks. Please bring a blanket to the St. Vincent de Paul distribution center behind the church on Monday, Wednesday or Friday between 9:00 am and 11:00 am. The drive will continue through February 25. You can also bring your blankets to weekend masses and leave them in the SVDP donation box in the entry area.
SVPD
Our St. Vincent de Paul Conference is in dire need of good, clean and wearable shoes of all sizes, for children, men and women. If you, your family members or your neighors have shoes that are no longer needed, but still have a lot of good miles left on them, please consider dropping them off at the St. Vincent de Paul Society, Mondays, Wednesdays or Fridays between 9:30 am and 11:30 am.
Hour of Mercy
Chaplet of Divine Mercy
Evening of Mercy
Mass Times
Sunday Obligation
Saturday 5:30 pm (Vigil-English)
Sunday 8:00 am (English)
Sunday 10:00 am (Spanish)
Sunday 12:00 pm (English)
Sunday 5:00 pm (Spanish)
Weekday Mass Schedule
Monday 6:00 pm (Communion Service)
Tuesday 6:00 pm (English)
Wednesday 8:00 am (English)
Thursday 8:00 am (English)
Friday 8:00 am (English)
Saturday 8:00 am (Bilingual)
Reconciliation
Wednesday-Friday 8:30 am
Saturday 4:30 pm - 5:00 pm
By appointment
Eucharistic Adoration
Thursday 8:30 am - 3:15 pm
Office Hours
Monday - Friday
9:00 am - 12:00 pm
1:00 pm - 5:00 pm
Events
April

S

un

M

on

T

ue

W

ed

Th

u

F

ri

S

at

1
2
3
4
5
6
7
8
9
10
11
12
13
14
15
16
17
18
19
20
21
22
23
24
25
26
27
28
29
30
There are no upcoming scheduled events.
Firearm Policy
For the peace of mind of our church family, we want to inform you that individuals may not enter church property with a firearm. We appreciate your compliance with this policy.

Weekly reading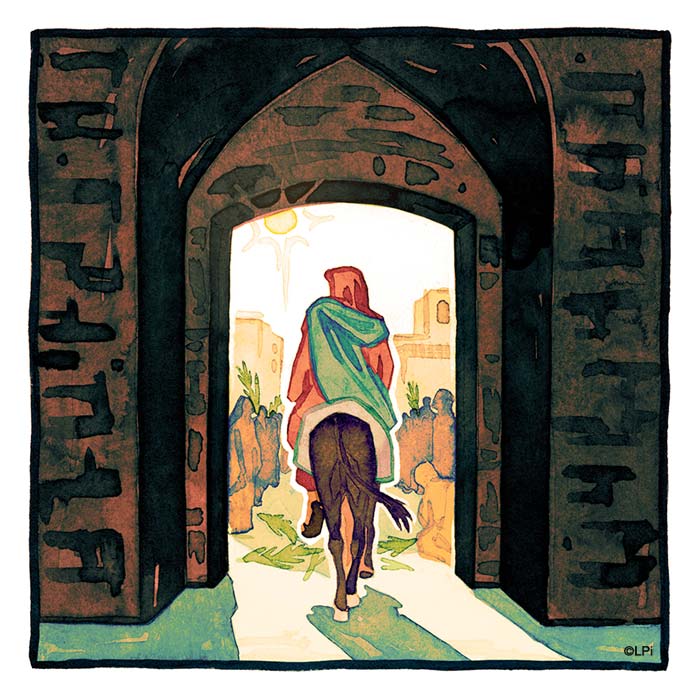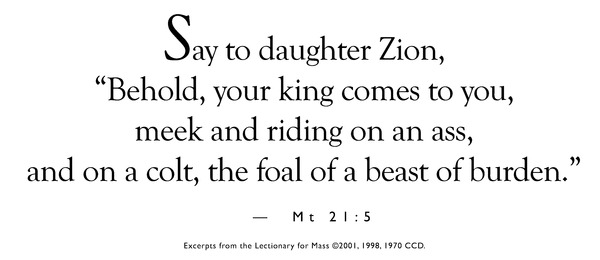 Weekly reading
Readings for the week of April 2, 2023
© Liturgical Publications Inc
USCCB News
04/01/23 7:30 am
03/31/23 7:30 am
03/31/23 7:30 am
Vatican News
04/01/23 5:37 pm
04/01/23 12:06 pm
04/01/23 9:28 am